Slide Show 00:00:29:99 · Shi Jinsong Solo Exhibition
Duration:2022.6.1-8.20
Location:Fine Arts Literature Art Center

"Slide Show 00:00:29:99 · Shi Jinsong Solo Exhibition" was launched at the Fine Arts Literature Art Center from June 1 to August 20, 2022. The artist Shi Jinsong created a series of latest works around the concept of "Slide Show" expressing his thinking about time and life in recent years.
Exhibition Site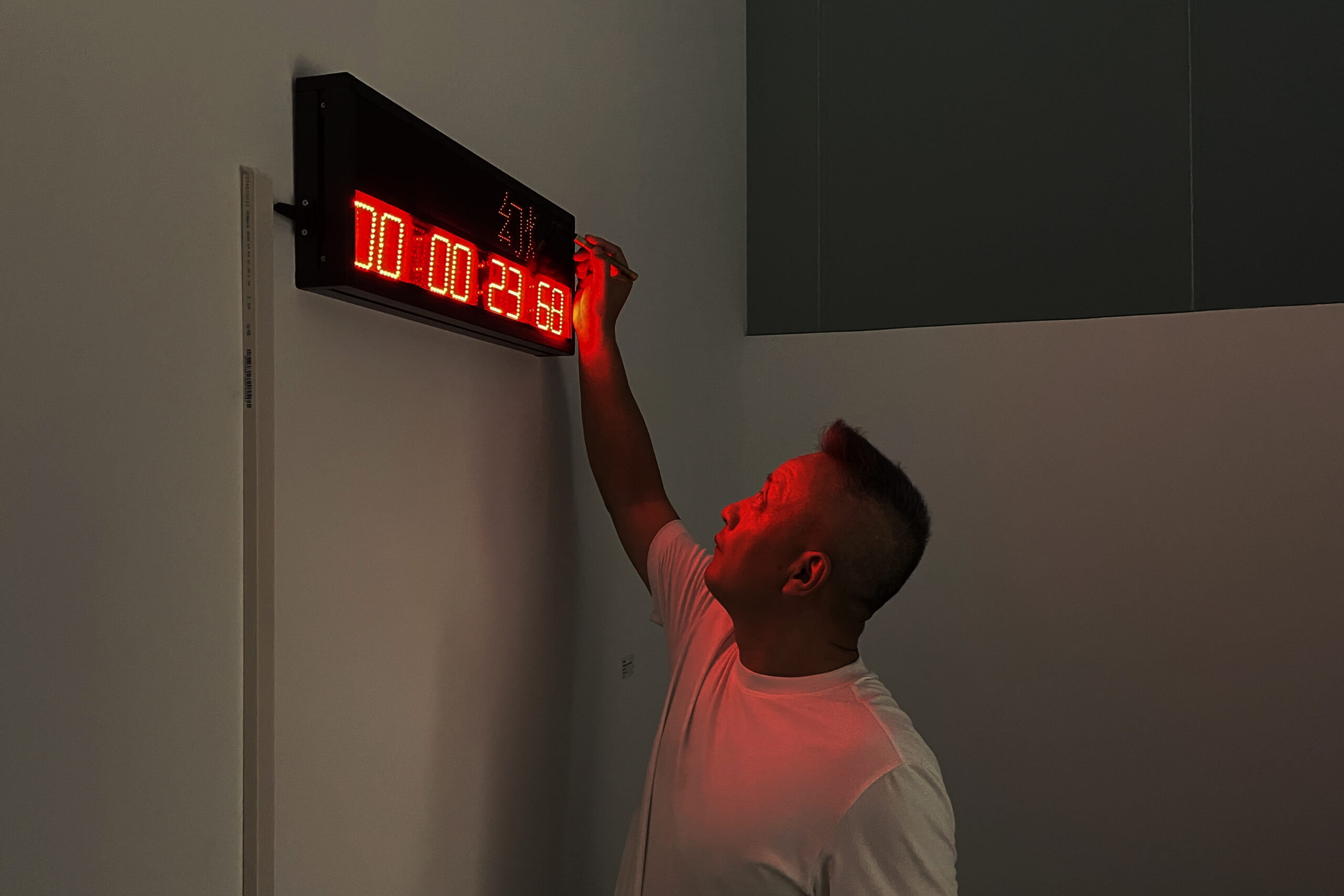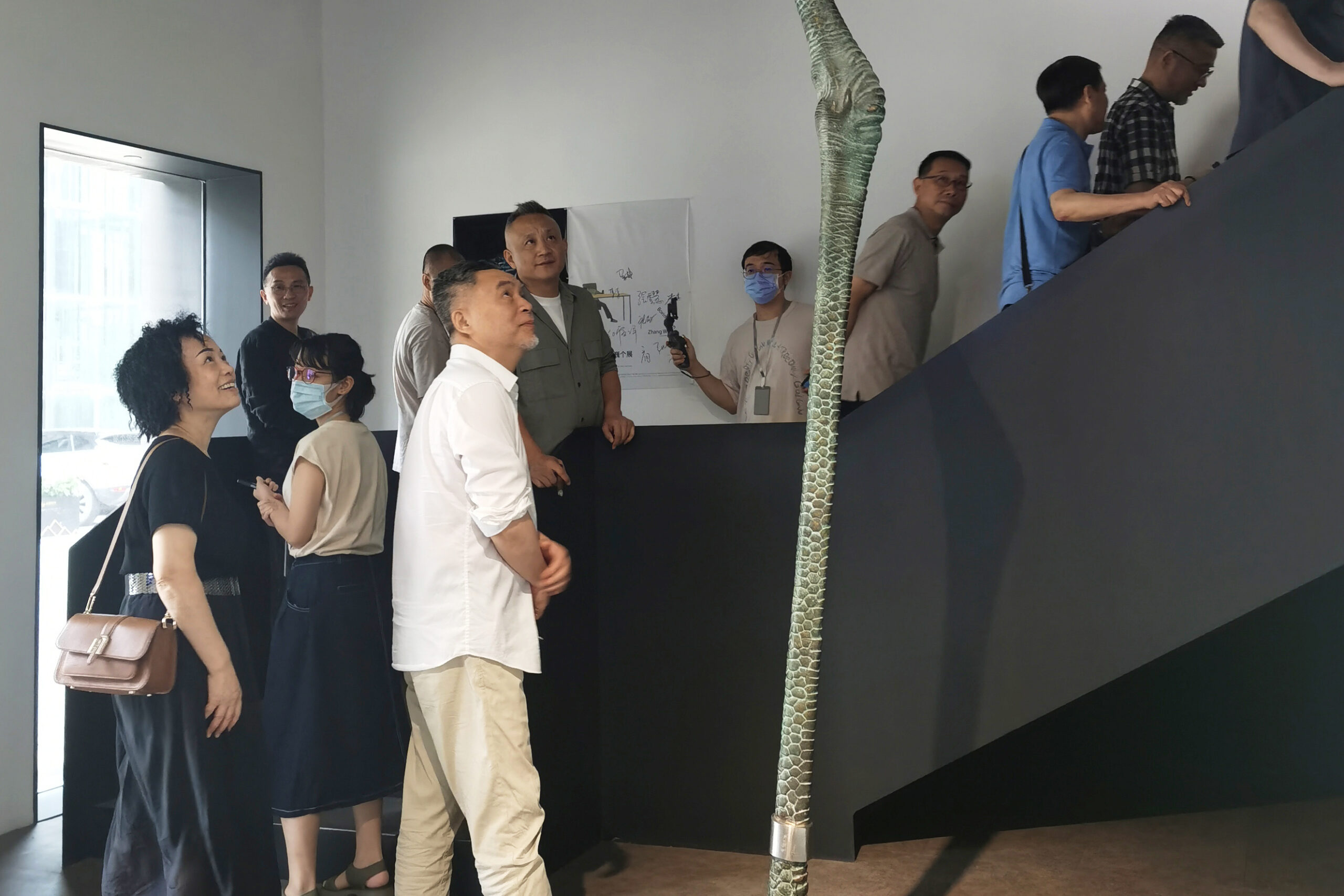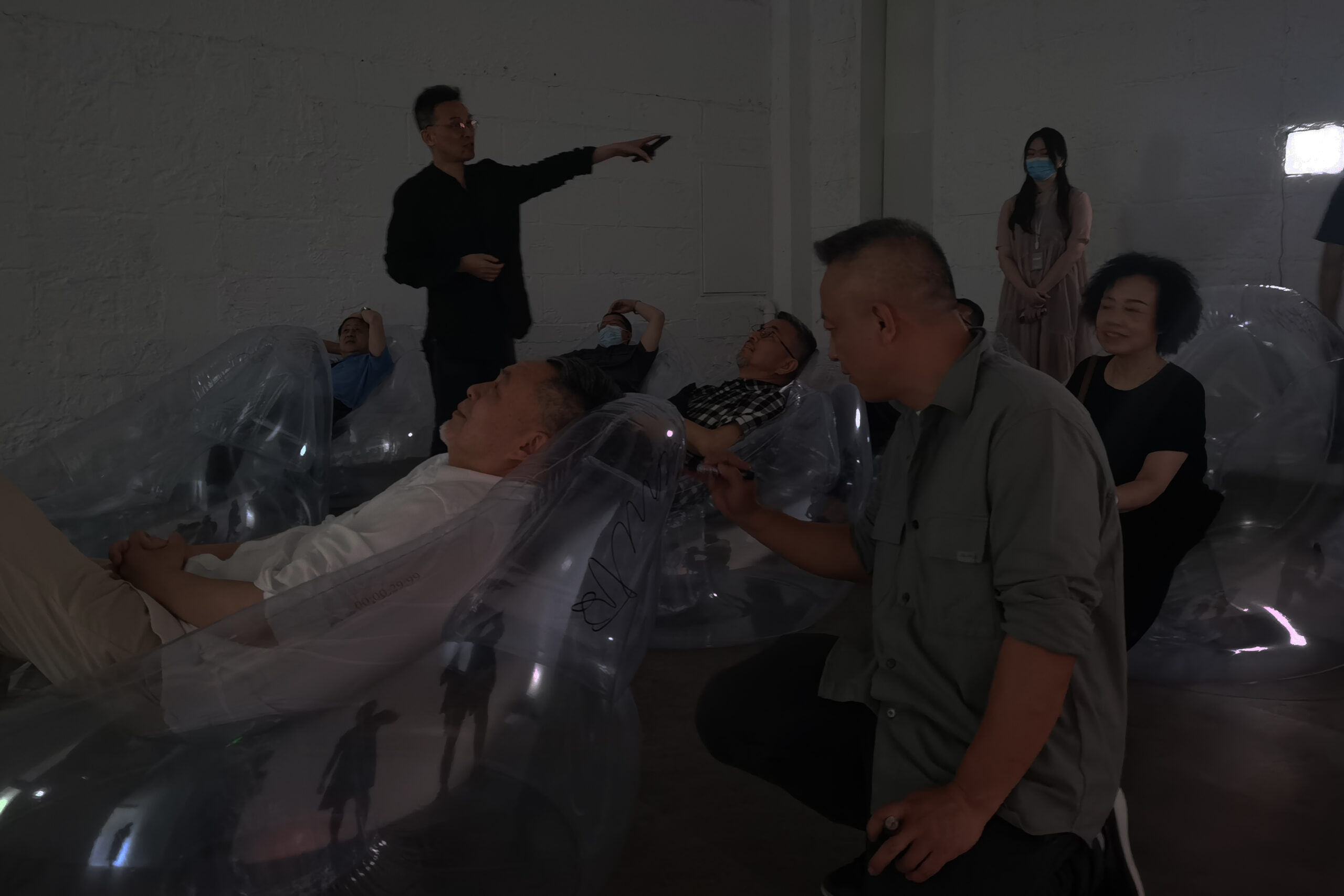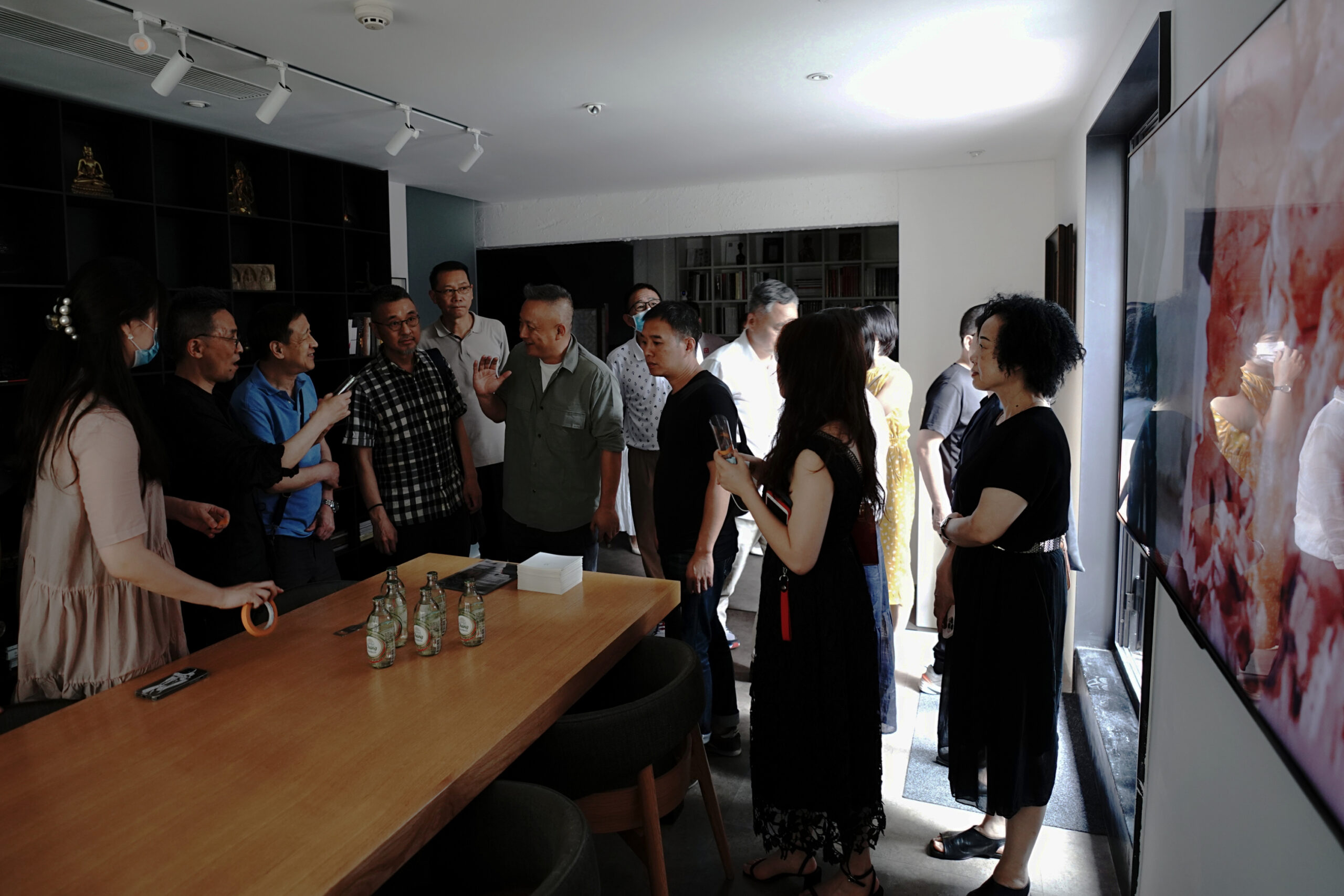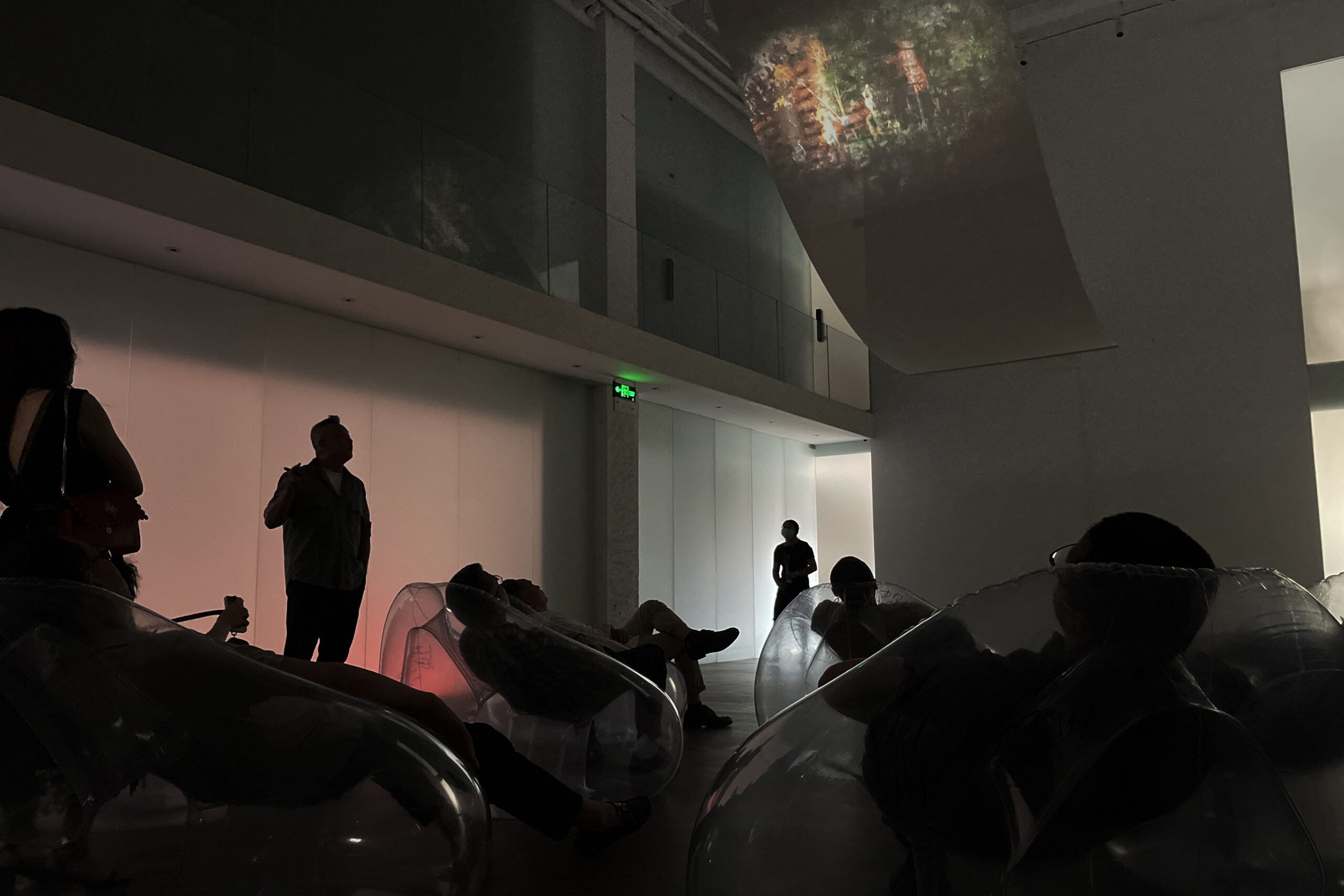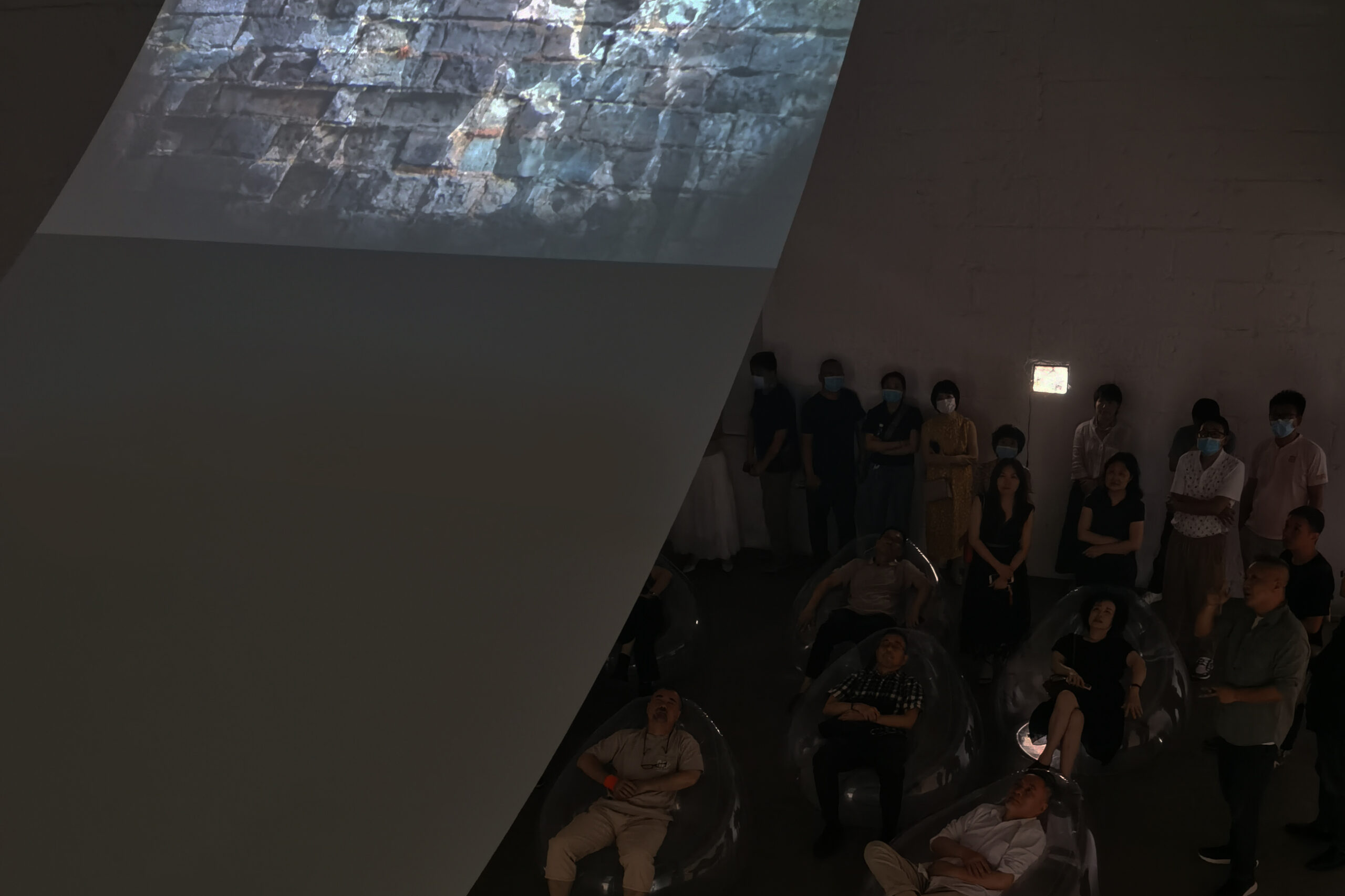 Works
Slide Show 00:00:29:99 video
Image installation
Variable size
2022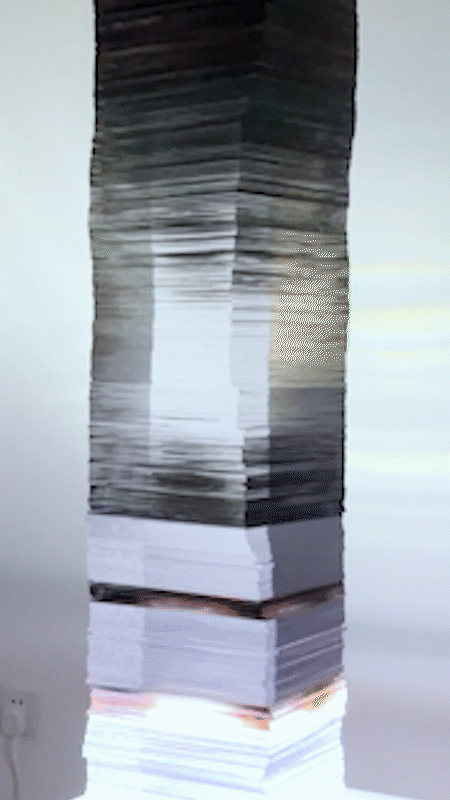 Slide Show 00:00:29:99 lighthouse
162×40×40cm
Mixed material
2022

Slide Show 00:00:29:99 timer
Mixed material
19.8×55cm
2022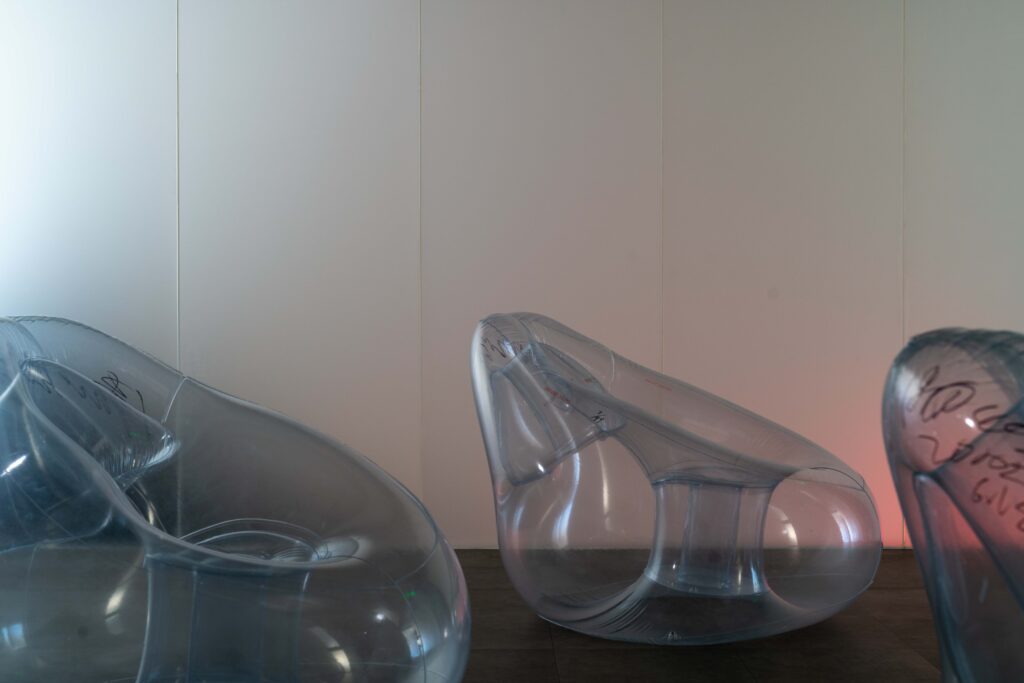 Slide Show 00:00:29:99 sofa
Mixed material
120×120×85cm
2022
Slide Show 00:00:29:99 · Shi Jinsong Solo Exhibition
Delay, cancel... In the first half of 2022, when the art world was undoubtedly quiet, artist Shi Jinsong launched a series of large-scale exhibitions at three art institutions in Wuhan. As an active artist in the front line, Shi Jinsong is very emotional about coming back to Wuhan to hold an exhibition. He took the "Hubei Youth Art Festival" in 1986 as the beginning of his artistic career. Today, 36 years later, Shi Jinsong uses these three exhibitions to make a phased summary of his artistic road. "2022 Wuhan -- Shi Jinsong Solo Exhibition" represents the past, Shi Jinsong in Wuhan Art Museum with three live creations to reflect his own artistic history; The "Slide Show 00:00:29:99· Shi Jinsong Solo Exhibition" at the Fine Arts Literature Art Center points to the present moment. Shi Jinsong uses video installations to present the "schematic background" of his creation. "Food Theater: 'Food Scene' by Shi Jinsong" symbolizes the future. With food as a clue, Shi Jinsong has planned a food garden in Zhi Mei space.
Shi Jinsong selected more than 600 images as the "schematic background" for her creation, which is also the material for the "Slide Show 00:00:29:99" series. It is generally believed that an artist's creative consciousness is generated from both collective experience and individual experience. Shi Jinsong was born in 1969. From the perspective of time, the schema he provides is largely from the 1980s and 1990s, that is, his youth, including the important historical events and historical figures at that time. Some stars are especially prominent. Take the music field as an example: Michael Jackson, Leslie Cheung, Teresa Teng, Cui Jian and so on. These figures are often regarded as symbols of an era.
It is obvious that an era spanning 20 years cannot be summarized by hundreds of pictures, but it is precisely this active selection with direction that allows us to try to analyze the connection between them and the artist's creation. For example, part of the schema is the picture of weapons and equipment: early warning aircraft, stealth bombers, cruise missiles... This clearly points to the Gulf War in 1991. The weapons had metal casings and what at the time seemed to be sci-fi styling, which may have been partly responsible for Shi's preference for metal materials. At the same time, the power and violence symbolized by weapons also fit into his series of works such as Baby Products (2007) and Design. Merry Christmas (2007).
The 1980s and 1990s were the early stage of China's reform and opening up. Represented by the "85 New Art Trend", under the background of the influx of Western modernism, some artists directly learned and borrowed western artistic styles, while some artists re-examined traditional Chinese culture and transformed it into contemporary ones to create. Fu Zhongwang, Shi Jinsong's teacher, is one of the latter. Corresponding schemas include: Art Literature with Fu Zhongwang's work Wedges on the cover (China Stream album, first issue, 1994 issue 1), Hubei Fine Arts Newsletter (Hubei Youth Fine Arts Festival special issue, 1987 issue 1), etc. Perhaps it is this background that has shaped Shi Jinsong's creative clues of both contemporary artistic features and traditional Chinese cultural elements.
The element of "pine" is commonly used in Chinese landscape painting, and Shi Jinsong's most representative work is the "Pine" series, which has been running since 2005. From the wooden "Short pine" (2007), "Five meters Welcome pine" (2012), to the bronze "Reborn -- Resting Pine" (2015), and then to the stainless steel "reborn -- Short pine" (2016), "Pine No.1" (2017), he creates pine as if from the ancient paintings, giving people a trance sense of inreality, strange and familiar. Pines in Song paintings, on the Gobi, in the courtyard, by the lake... Shi Jinsong also gives the corresponding schematic background for Song series.
As you continue to watch, many of the schemata provided by Shi Jinsong have direct visual links to his works. For example, dozens of images of Taihu stone can be matched to a series of works modeled on mountain rocks. He directly borrows the shape of Taihu Stone, but uses different materials and creative techniques, and some of his works include the concept of performance art. In "A Brick Garden" (2011), the material used was a hollow brick of red earth, which Shi smashed and stacked with his bare hands to form a fake rock. In Qianchuangyuan (2012), the materials used were the architectural remains generated by the demolition of the artist's former studio in Beigao, which were reconstructed by stacking and drilling... Shi Jinsong has a unique set of methods in the use of schemata. Of course, there is no formula for artistic creation. We can get a glimpse of his creative ideas from these schemata, but it is certainly not the whole picture. Such collation work must be more meaningful to the artist than the information it can give to the viewer.
The video installation "Slide Show 00:00:99 Video" is the main feature of this exhibition. In the 7-meter-high exhibition Hall No. 4, a screen with an Angle of about 45 degrees is drawn and projected to show an image made with "schematic background". The images flash, flicker on and off, play over and over in the rhythm of human breathing and in the shape of an oval shaped like the outline of an eye. The transparent air sofa on the floor is specially designed for the exhibition, printed with the exhibition title 00:00:29:99 and signed by the artist. The audience can lie down and meditate.
On the white stand in front of the exhibition hall is the 162cm high《 Slide Show 00:00:29:99 Lighthouse》, which is made of stacked acrylic sheets printed with "schematic background". The light passes through the layers of slides to form a faint and illusory tower, which presents different states when viewed from different angles. If consciousness is nothingness, Shi Jinsong believes that "lighthouse" is the entity of his consciousness. "Slideshow 00:00:29:99", a light installation on the wall of the exhibition hall, is the embodiment of "Lighthouse". Hanging at the entrance of the stairs is the "Slideshow 00:00:99 Timer", which counts down repeatedly from 29.99 seconds to 0 seconds. It not only gives the audience a specific feeling of 29.99 seconds, but also serves as the title of this exhibition.
"Enjoy being lost" is a word that Shi Jinsong often mentions in Wuhan during this period. Being lost means uncertainty. At a time when everyone is looking for a sense of security, he wants to "enjoy being lost" and openly claims that he "will not do retrospective exhibition". He seems to have known that there is no success in life once and for all, so he always keeps an indomitable attitude on the way of creation. "Slide" is his rare stop, and he tries to annotate his thirty-six years of creation through such a special way. That is why the exhibition "Slide Show 00:00:29:99" is so important to Shi Jinsong.