Anonymous:Song Dynasty Ceramic Figurines
Duration:2021.4.25-6.19
Location:Fine Arts Literature Art Center

Fine Arts Literature Art Center and Le Ting Xuan will hold "Anonymous:Song Dynasty Ceramic Figurines" on April 25, 2021. "No author", the language says, "If the eyes are not real, life has been extinguished, there is karma but no author, this Yin has been extinguished, different Yin continues" (Za-ham Sutra). Eye recognition causes, moments and impermanence, occurrence has disappeared. The feelings that arise from them, the works of consciousness that come and go, that come and go, that have no beginning and no end, that have done nothing. "Unauthorship" also means not knowing its authorship, and eye knowledge defines and forms the value of such works, constructs the right to appreciate and promotes the art form. By enlarging the perspective, we try to open the viewing dimension, so that the viewer's eyes continue to perceive and superimpose the uncreated works in art history.
The Song Dynasty, the golden age of Chinese ceramics, was characterized by the purity, introversion and delicacy of its minimalist aesthetics. The way in which the outer objects of Song porcelain go to the inner world presents the humanistic personality of an era and extends its aesthetics to the present. The popularity of Neo-Confucianism and Zen in Song Dynasty led to the rise of ceramic figurines, and the great development of popular literature such as opera and novels provided a wider range of topics for the creation of ceramic figurines. The glaze color of blue and white porcelain in Song and Yuan dynasties is like jade. Its lines are simple and durable, and the image is also vulgar and elegant. The techniques of round carving, relief, pile molding, paste molding and carving are comprehensively used. The Taoist longevity star of the Southern Song Dynasty, the long gown and sleeves made by mud pieces are layered, interspersed in an orderly way, loose and naturally attached to the body of the figure, while the fawn, as a fairy beast, is dexterous, vivid and interesting. Guanyin statue of the Southern Song Dynasty, its body fit, elegant and generous. The intricate plats on Guanyin's chest are decorated with numerous, but not messy, clothing is plastered on the body with large pieces of mud, skillfully and naturally presenting the soft texture of clothing. The Song Dynasty porcelains in this exhibition are divided into three categories: complete porcelains, incomplete porcelains and partial specimens. Nearly 100 pieces of blue-white porcelains represented by Jingdezhen Kiln are on display. However, the defects of the porcelain sculptures broaden the audience's abstract imagination space, and fundamentally match the characteristics of Song porcelain "external things go inward", forming a new aesthetic taste and feeling logic.
Exhibition Site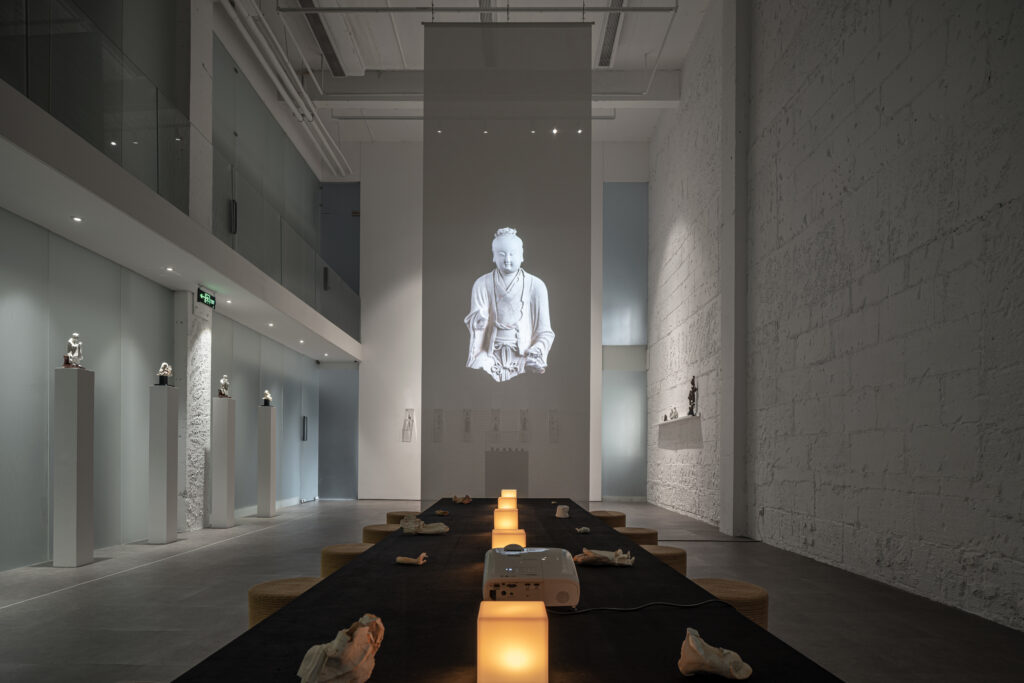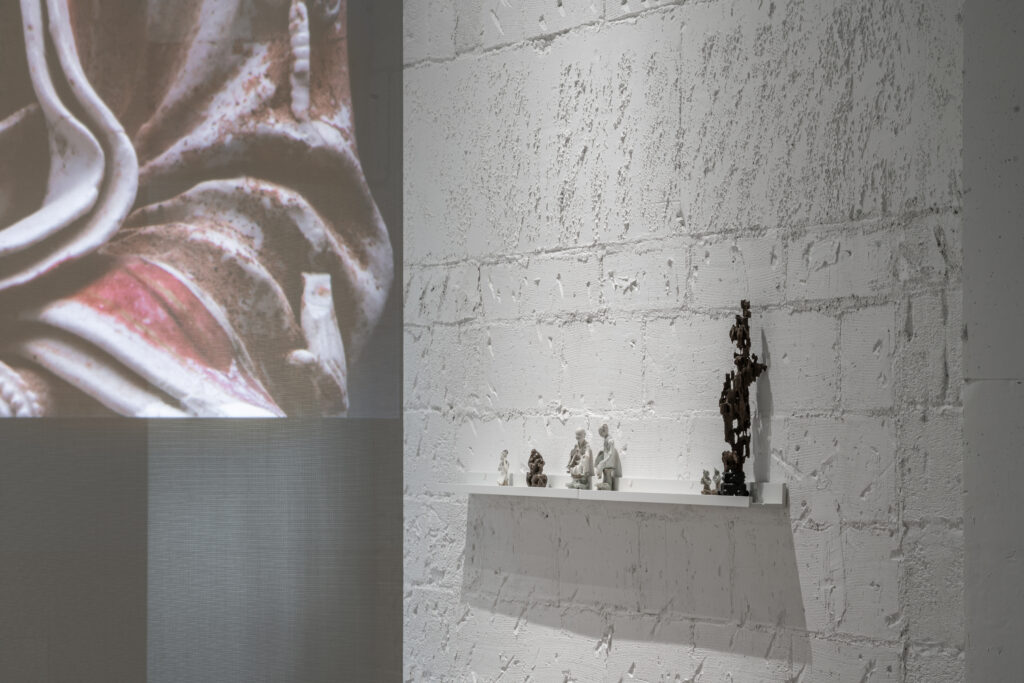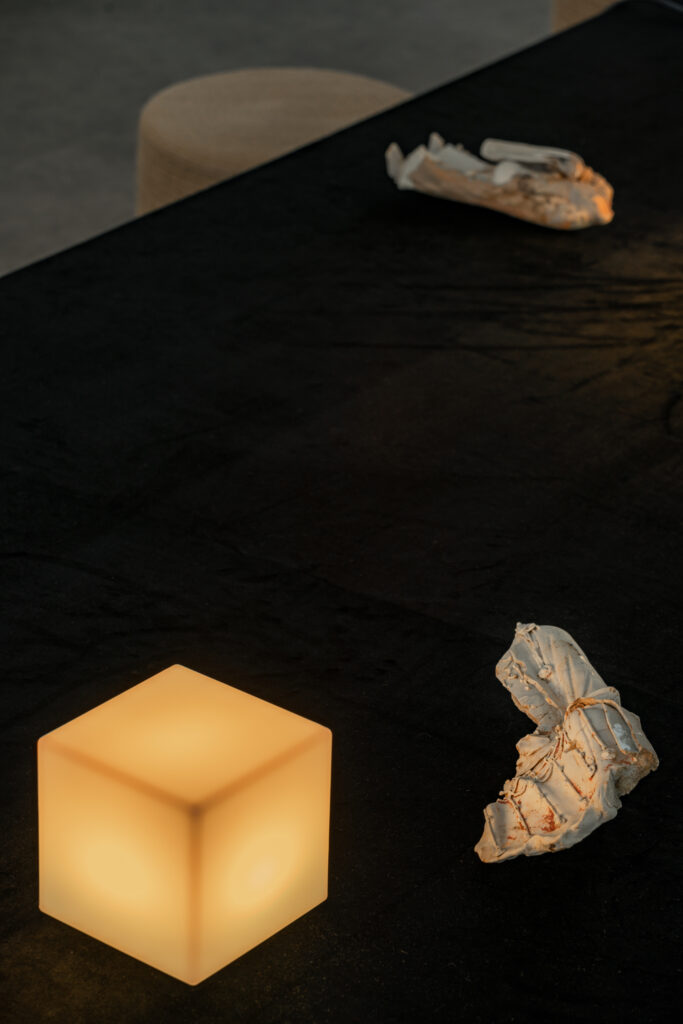 Partial exhibits